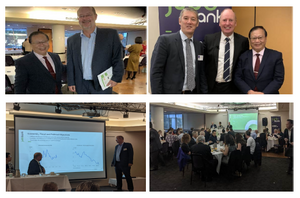 Chatswood Chamber of Commerce annual Federal Budget BreakfastConcord Group was proud to be invited to the exclusive Chatswood Chamber of Commerce annualFederal Budget Breakfast, held at Chatswood Club, Sydney 15th May. The Chatswood Chamber ofCommerce has been proud to have Ross present at the Budget Breakfast for 17 consecutive years.Our Chairman, Mr. Henry Wong as the invited corporate guest enjoyed Chief Economist Warren Hogan's analysis and Ross Greenwood's insight for 2021-2022, both speakers were wonderful presentations, What a successful event! Concord Group is an Australian professional research and development company since 1984. we havebeen focused on promoting natural and healthy...
---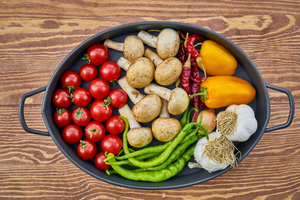 July 25th, 2013 | Author: Master of Herbal Medicine, University of Sydney Australia. The lingzhi or reishi mushroom (Traditional Chinese; pinyin: língzhī; Japanese: reishi; literally: "supernatural mushroom") encompasses several fungal species of the genus Ganoderma, and most commonly refers to the closely related species, Ganoderma lucidum and Ganoderma tsugae. G. lucidum enjoys special veneration in East Asia, where it has been used as a medicinal mushroom in traditional Chinese medicine for more than 4,000 years, making it one of the oldest mushrooms known to have been used medicinally. Because of lingzhi's presumed health benefits and apparent absence of side-effects, it has attained a reputation...
---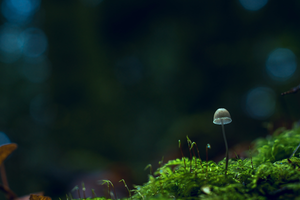 July 25th, 2013 | Author: Master of Herbal Medicine, University of Sydney Australia.   Australia Ch ABC - The Secret Garden (Tibet Cordycpes) - Watch full video, click "Play video" on the website.   Other Names: Caterpillar Fungus, Caterpillar Mushroom, Cs-4, Champignon Chenille, Chinese Caterpillar Fungus, Cordyceps sinensis, Dong Chong Xia Cao, Dong Chong Zia Cao, Hsia Ts'Ao Tung Ch'Ung, Ophiocordyceps sinensis, Tochukaso, Vegetable Caterpillar.   Cordyceps is a fungus (mushroom). It has been used in traditional Chinese medicine. As cordyceps must be grown in high altitudes, it is somewhat difficult to cultivate and can be expensive. Cordyceps is actually a...